On Tuesday, Nov. 16, 2016, VHVtv returned to the Media Center in Palo Alo, CA for our latest program, "Women Veterans, A Heart to Serve." More women serve in the military, now more than ever before and can even serve in combat. These are unsung heroes. This segment of the veteran population does not always get the recognition they deserve for their military experience,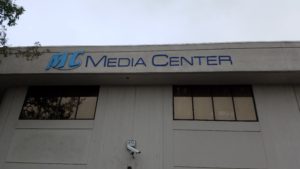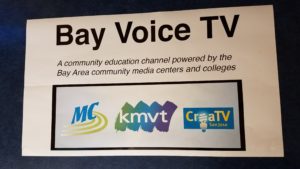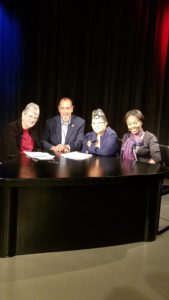 The guests are
James R. Morrison, co-author (along with wife Mara) of the photography book, "What Does A Woman Veteran Look Like?"
Carolann Wunderlin is a USAF veteran and serves as the American Legion District 13 Women Veterans Coordinator and works as a civilian for the USAF 129 Squadron at Moffett Field.
Renee Hamilton McNealy serves as an Army Reserves Master Sergeant and works as an advocate for the Army Wounded Warrior Program at the VA in Palo Alto.
This program is in post production.
It was great to return to the HD studio after being away for 7 months.
Lights, camera, action!