Veterans Helping Veterans TV is a Public, Educational & Government (PEG) access series. There are 1,300 PEG stations across the nation. The best of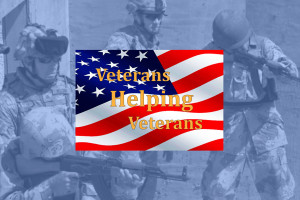 VHVtv is available for free uploading to any PEG station via the Internet Archives. https://archive.org/details/veteranshelpingveterans
VHVtv is produced at the MidPeninsula Media Center in Palo Alto, CA and is shown on their channels which include Menlo Park, Atherton, East Palo Alto and Palo Alto. http://midpenmedia.org/local-tv/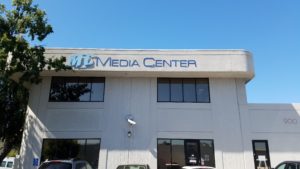 VHVtv is pleased to announce that we are on the air on PADNET.TV in Long Beach, CA and have our own time slot! Watch us every Saturday at 6:30 p.m..
PADNET.TV is a Public Access Digital Network and Public Access Television Station.
Please watch these episodes online during these dates and times!
http://padnet.tv/article/watch_live
Here are the air times for the VHVtv HD episode "Women Veterans Alliance."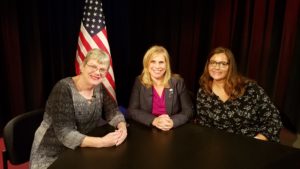 Guests are Melissa Washington and Sevrine Banks.
Day Date Time
Friday 07/20/2018 4:00:00 PM
The Women Veterans Alliance and the Veterans in Media & Entertainment Panel filmed at the Fall Unconference 2017 in SoCal. Guests are Jennifer Marshall, Leveystein Lockett, Lugdy Cueva and Marina Viscon.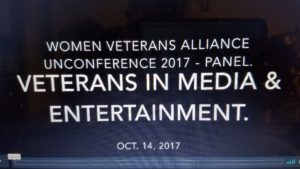 Day Date Time
Saturday 07/14/2018 6:30:00 PM
Monday 07/16/2018 2:00:00 PM
Wednesday 07/18/2018 10:00:00 AM
Friday 07/20/2018 2:06:33 PM
Vets Helping Vets TV – US Volunteers America, January 16 2018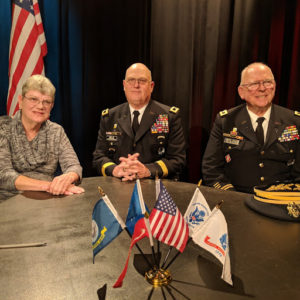 Guests are Major General Daniel E. Helix, Commanding Officer of the U.S.V. and Col. Leo McArdle, Chief of Staff of the U.S. Volunteers.
Day Date Time
Saturday 07/21/2018 6:30:00 PM
Tuesday 07/24/2018 12:00:00 PM
Thursday 07/26/2018 4:30:00 PM
Friday 07/27/2018 2:30:00 PM
Vets Helping Vets TV – Vets in Tech, April 20 2016.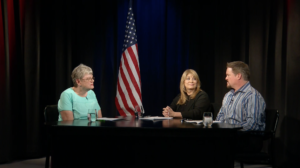 Guests are Co-Founders Katherine Webster and Chris Galy.
Day Date Time
Saturday 07/28/2018 6:30:00 PM
Monday 07/30/2018 6:00:00 PM
Wednesday 08/01/2018 4:30:00 PM
Friday 08/03/2018 5:30:00 PM
VHVtv is now seen on the Community Media Access Collaborative, CMAC, in Fresno. http://cmac.tv/producer/?id=325
The "Women Veterans Alliance" episode will air on CMAC in early July.
VHVtv is broadcast ready via the Internet Archives to any PEG station in the United States. We have been downloaded over 24,000 times via the Internet Archives.
https://archive.org/details/veteranshelpingveterans
Since attending the Community Media Alliance Western Region Conference in Sacrament in March, I met many programming coordinators at community access channels from 6 states. We produce this series as a community education access program. It is our intent to grow our audience and increase our subscribers on the VHVtv You Tube channel.https://www.youtube.com/user/vecsm
As of May 1, 2018, 7 VHVtv HD epiodes are available for downloading directly to a PEG station via my Dropbox account,
Sheryl Shaffer.
When we are in the Media Center studio, we create half hour episodes. Since April 2015, we have produced 8 VHVtv episodes in HD. Since January 2018 we have produced 2 HD episodes, The U.S. Volunteers and The Rosie Legacy.