Veterans Helping Veterans TV is a Public, Educational & Government (PEG) access series.
VHVtv is produced at the MidPeninsula Media Center in Palo Alto, CA.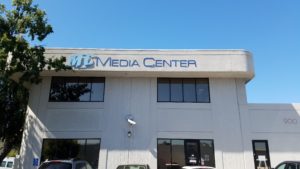 VHVtv is broadcast ready via the Internet Archives to any PEG station in the United States.
https://archive.org/details/veteranshelpingveterans
When we are in the Media Center studio, we create half hour episodes. Since April 2015, we have produced 7 VHVtv episodes in HD. The latest is about the U.S. Volunteers.