We're proud to announce that VHVtv was featured in this years Summer edition of US Veterans Magazine.
Here is the link to the web version of the write-up!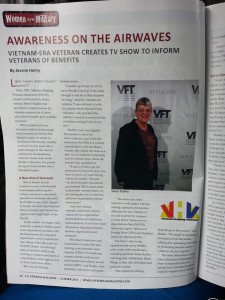 Big thanks to the fine people at US Veterans Magazine who made this happen.
The magazine can be found in many national retailers including Barnes and Noble.