It has been a while since I have posted. Learning to create YouTube Clips. Here is my first Clip and it is 1 minute.
Sisters in Arms, Tell Your Stories! This video was created with my iPhone XR at the Women Veterans Alliance in Monterrey. CA 2019 and was edited on the iMovie.
Here is my first 1 minute clip and it is about Lila Holley as she encourages Women Veterans to tell their stories!
https://youtube.com/clip/UgkxTZM2G-hEEPzfokuBRaEVPNerRNX81WId
We return to filming on location in June. When we film in person, we like to use our iPhone 13 Pro.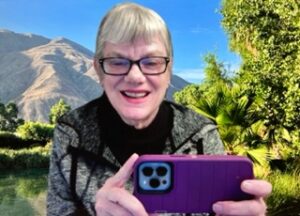 Recently, Apple updated the iMovie with 20 Story Board templates and the Magic Movie which does a 1 minute or less video and edits it!
VHVtv is now repurposing our video content into 1 minute clips and posting them daily.
As VHVtv continues to evolve, we seek expertise in the proper management of SEO, Search Engine Optimization, Word Press, Marketing and Social Media Management.
VHVtv is filmed as Community Educational Access for the MidPen Media Center in Palo Alto, CA. You may film a half hour program in the state of the art HD studio if you are willing to pay the production costs.
Contact us at [email protected] for more information!