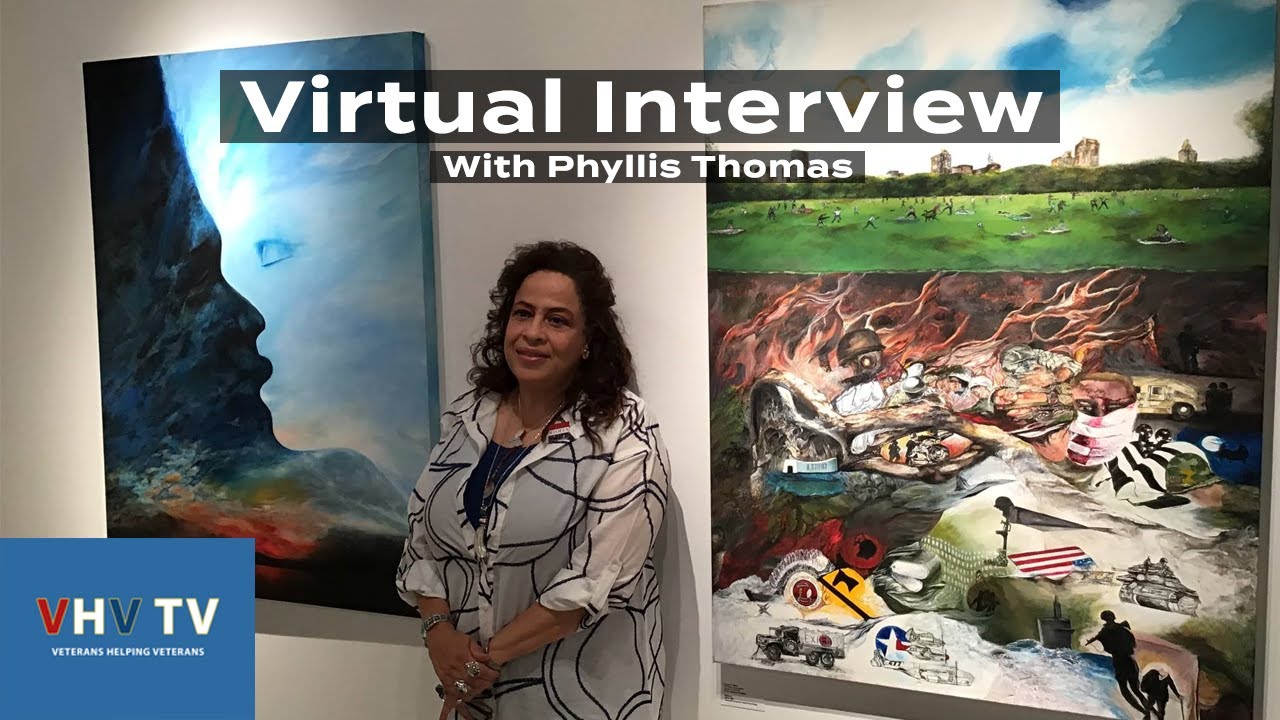 During 2020, VHVtv has produced 13 Virtual Interviews.
VHVtv is pleased to announce that we were named as the Temecula DigiFest People's Choice in the Professional Documentary category! It was chosen by the majority of the DigiFest attendees who voted on their favorite entries. Congratulations co-producer Richard Gonzales. Thank you so much Phyllis Thomas for the opportunity to tell your incredible story about healing veterans through art therapy.
Here is our first award winning Virtual Interview.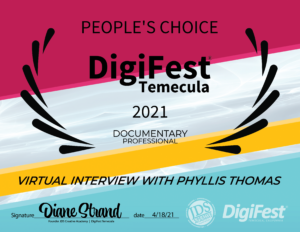 Virtual Interview with Phyllis Thomas.
Phyllis Thomas is a U.S. Navy Veteran and a Southern California artist. She is interviewed by Sheryl Shaffer.
Phyllis talks about how art helps to heal veterans with PTSD, MST and other mental health issues. Art heals.