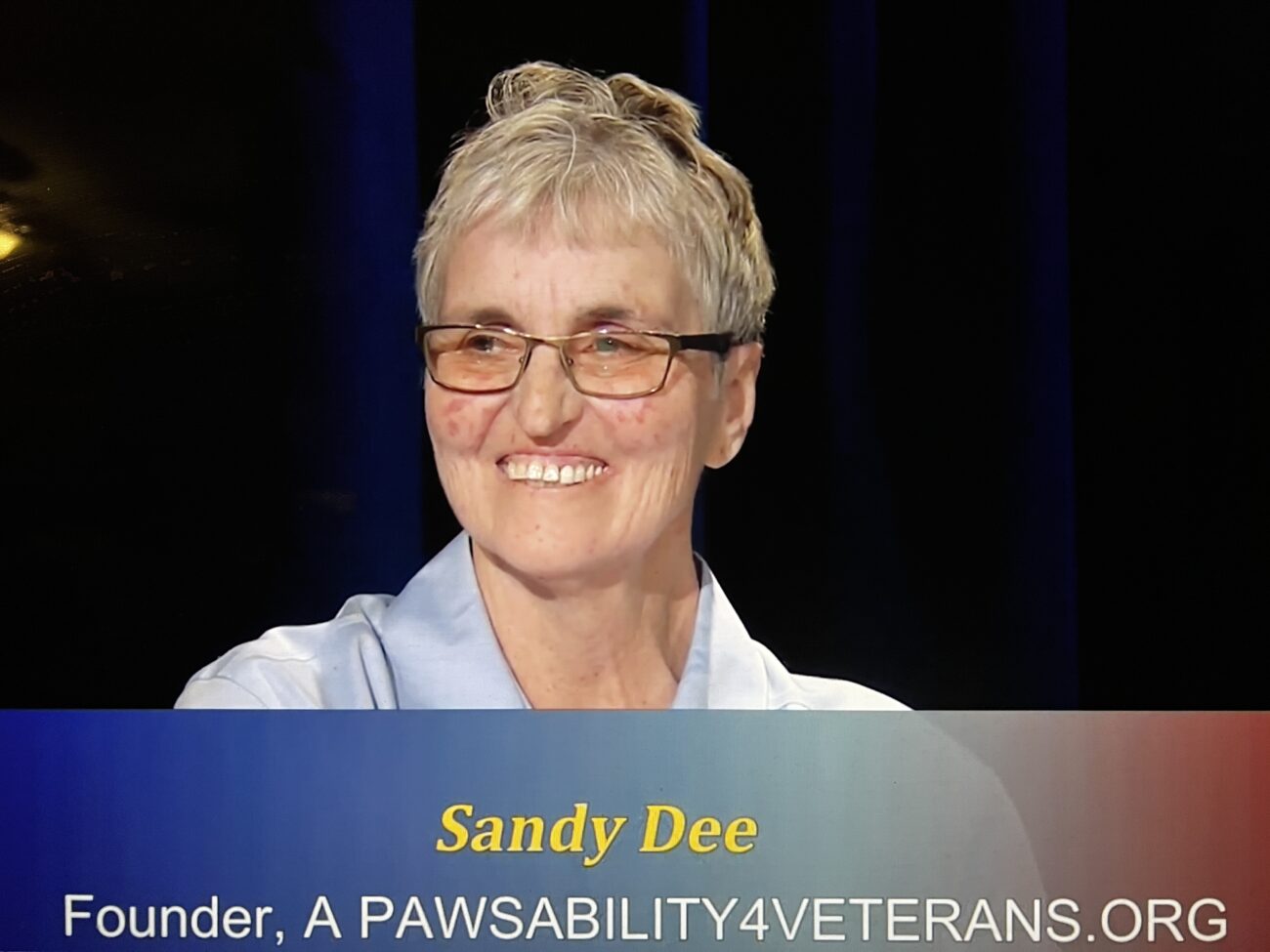 The Veterans Art Project, VetArt https://www.vetart.org
is doing California statewide Pop-up Arts Cafe and this is the first one and it was presented at the California State Capital, West Steps on October 12, 2022.
"Art making is the deepest form of personal advocacy. Don't tell me, show me." Steven Macks Dilley, Founder and Executive Director of the Veterans Art Project, VetArt.org.
VetArt is sponsored by the Mental Health Services Oversight & Accountability Commission.
Featuring these veteran artists: Breona Calvert, Tonya Service, Rachelle Steele, Carolina Hernandez, Kiyo Soto, Bruce Fennigkoh, Indigo Moor, Ivan Sam, Phyllis Thomas Miller, Luz Helena Thompson, Travis Orth, Malika Humphrey, Anthony LoBue, Omar Columbus and Darron Devillez, Ehren Tool, Reginald Green, Colin Hoffman and Kathleen McMinn Ellerston, Founder of the Veteran Art Institute..
Filmed with our iPhone 13 Pro's and co-produced by Sheryl Shaffer and
Sandy Dee. She is an Army Veteran and the Founder of A Pawsability4Veterans, a non-profit and is a co-producer of Veterans Helping Veterans TV.
This collaboration with VetArt has resulted with us creating our first 1 hour documentary, "The Story Tellers of VetArt."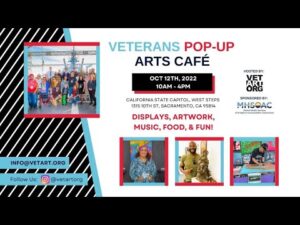 Here is the trailer Sandy created about the VetArt Pop-Up at the Capital Building West Steps in Sacramento on October 12, 2022

Sandy created a trailer for the CVMA Poker Run fundraiser in Norco on Sept. 24.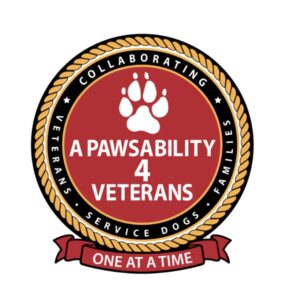 Sandy Dee is a U.S. Army Veteran and the Founder of A Pawsability 4Veterans, a 501c3 non-profit organization. We are partnering in 2022 to create interviews so Veterans may tell their stories..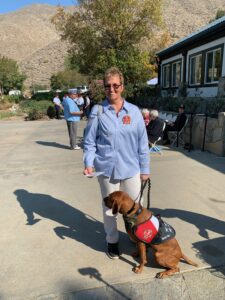 Sandy Dee and her service dog, London.
Sandy Dee has created a trailer about the Combat Veterans Motorcycle Association's Veterans Remembrance Poker Run on Sept. 24, 2022, The motto of theCVMA is Vets Helping Vets.

We filmed our first 2022 on location interviews on February 24, 2022 at the Grand Opening of the Veterans Resource Center at UC Riverside. https://veterans.ucr.edu
Sandy is a Co-Producerof Veterans Helping Veteran TV and during the last few years, we have created these VHVtv episodes together.
2022 -This VHVtv episode is about the Grand Opening of the Veterans Resource Center at University of California Riverside with the manager of the Veteran Resource Center, Tami Thacker and
Congressman Mark Takano, Chairman of the House Committee of Veterans Affairs and Member of the Labor and Education Committee.

2021 – Interview with Navy Federal Credit Union. This was created at our first on location interview since the beginning of the pandemic and we were filming with the UC Riverside Veterans Resource Center – VHVtv Student Interns at the Veterans Expo in Murrieta, Ca. Sandy did the interview off camera and filmed it using her iPhone 12.

2020 – Interview with Lucy Wong. This is the first Virtual Interview we did. Sandy asked questions to Lucy about Scleroderma.

2019 – A Pawsability 4Veterans. This episode was filmed in the state of the art HD studio at the Midpen Media Center in Palo Alto, CA and sponsored by the Cloverlane Foundation.

2018 – Veteran Warriors and the Veterans Mobility Project. This is the first Veterans Wheelchair Soccer games and it was filmed at the Wheelhouse in Hemet, Ca and sponsored by the Cloverlane Foundation.
This video was an Official Selection at the Glendale International Film Festival, October 2019.