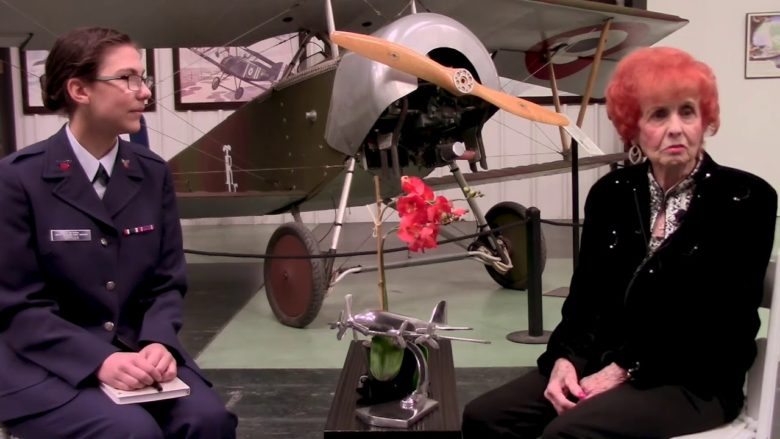 On February 24, 2018, we filmed at the March Field Museum.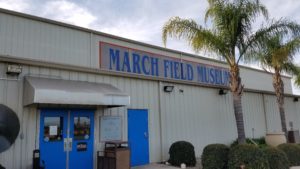 We did an interview with Rosie the Riveter Elinor Otto. She is recognized as America's longest working Rosie the Riveter in a career that lasted 68 years. We Can Do it.  "The Rosie Legacy"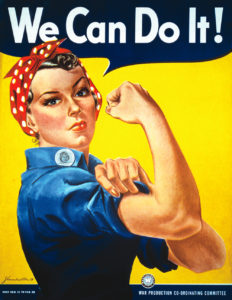 In December 2017, I had the opportunity of a lifetime to fly on a C-17 Globemaster aircraft with Elinor Otto out of March ARB in Riverside County, CA. This was the first time Elinor flew on a plane she helped to build. Elinor in the cockpit of a C-17.
Here is a short video of that flight.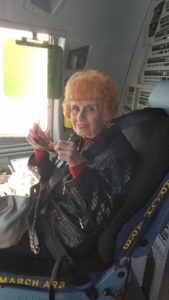 Rosie the Riveter Elinor Otto's current mission is to encourage young women to get into Science, Technology, Engineering and Math (S.T.E.M.) careers to become 21st century Rosie the Riveters!
Airs on PADNET.TV Long Beach as Rosie the Riveter. http://padnet.tv/video/show/MjI2MQ==

Shawn Spitler filming the interview with Elinor at the March Field Museum, Feb. 24, 2018.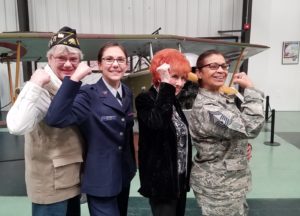 Sheryl Shaffer, Abigail Spitler, Elinor Otto and Jo Keller.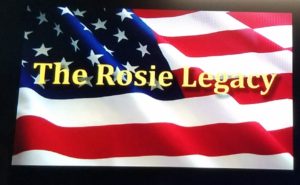 We completed "The Rosie Legacy" at the Mid Peninsula Media Center in Palo Alto, CA
on Tuesday, May 15, 2018.